How it works
Targeted collaboration that helps risk leaders accelerate ERM better practice
At Risk Leadership Network, we and our members firmly believe that collaboration is the only way peers can effectively exchange practical knowledge and experience. We also understand that risk leaders are time-poor. As a result, we facilitate a range of targeted virtual collaboration that delivers maximum value by supporting members with their specific priorities.
Exclusively for practising risk leaders
We are exclusively dedicated to supporting practising risk leaders and their teams at large non-financial organisations.
Exclusively for practising risk leaders
Direct peer-to-peer collaboration
Our platform provides a peer-to-peer network where risk leaders can connect with and learn from each other directly.
Direct peer-to-peer collaboration
Focused on practical implementation
We prioritise the operationalising of ERM better practice – getting ERM to work effectively in real-world scenarios.
Focused on practical implementation
Tailored to your priorities and challenges
We work closely with every member organisation to facilitate bespoke collaboration that supports their specific needs.
Tailored to your priorities and challenges
Independent, unbiased and vendor-free
We operate solely in the best interests of our members, with no vendors, sponsors or ulterior motives influencing our agenda.
Independent, unbiased and vendor-free
Tackling niche issues and evolving topics
With unrivalled access to risk leaders, our network is uniquely positioned to address niche issues and complex challenges.
Tackling niche issues and evolving topics
Bespoke assistance
Supporting you with your priorities
As a member of Risk Leadership Network, you'll gain access to a dedicated network manager who will work closely with you to facilitate collaboration tailored to your needs and priorities.
Understanding your priorities
Through in-depth onboarding and regular check-ins, your dedicated network manager will ensure they gain a deep understanding of your unique priorities and challenges. You'll also be able to reach out to them when a new challenge arises or your priorities change.
Providing targeted support
Based on your specific priorities, we'll proactively identify relevant peers within our extensive network and initiate targeted knowledge-sharing opportunities to help you discover new ideas, learn from others, validate and benchmark approaches, and much more.
Delivering tailored solutions
Whether it's connecting you 1-1 with the right person, running a series of bespoke virtual meetings, creating quantitative or qualitative benchmark reports, or even developing a new tool or template, we'll deliver solutions that deliver maximum value for you.
Ways to collaborate
Led by member priorities, our network managers facilitate a range of targeted collaboration and knowledge-sharing opportunities to help members solve their key challenges.
Bespoke meetings
Benefit from 1-1 or small group meetings with peers who have direct experience with your priority, allowing you to dig deep and find answers quickly.
Bespoke benchmarking
Inform and validate your approach against relevant organisations through bespoke benchmarking studies conducted by your network manager.
Bespoke tools
Collaborate with relevant peers and leverage the capabilities of our team to build niche tools and templates that solve specific issues and challenges.
For you and senior team members
Network meetings
Participate in regular collaborative meetings that bring small cohorts of members together to share practical experiences and solutions, brainstorm new ideas, and learn from each other.
For you and your wider risk team
Data and benchmarks
Save time on risk reporting using custom-built data aggregation tools such as our Horizon Scanning Tool, and leverage key insights from sector-specific benchmark reports and pulse checks.
For you and your wider risk team
Shared insights
Take advantage of executive summaries that distil the key discussion points and considerations arising from network meetings, as well as other written insights from across the network.
Connect with and learn from experienced corporate risk leaders like you
Risk Leadership Network membership is exclusively available to CROs and heads of risk at large non-financial corporations. When you join, you'll be able to harness the expertise of some of the most experienced practising risk leaders in the world.
We focus on getting ERM to work in practice – not on the theory or foundations
At Risk Leadership Network, we don't focus on risk management theory or rudimentary risk identification and analysis – we help risk leaders obtain the insights they need to operationalise ERM better practice within the context of their specific organisation and challenges.
Operationalising and accelerating ERM better practice is our core focus
You can't learn how to practically apply risk management concepts using generic reports and templates or large-scale conferences. By facilitating targeted collaboration between relevant peers, we enable risk leaders to actually implement better practice within their organisations.
Solve challenges quickly while avoiding costly mistakes
By collaborating with risk leaders who have directly relevant experience to share with you, you'll get to the heart of problems quickly and benefit from lessons already learned by others.
One annual membership fee (with a huge ROI)
Our members have reported an average 500% ROI from Risk Leadership Network membership, with savings on consultancy, travel, conferences and service providers among the key contributors. Our fees do not increase the more you use the network – it's one membership fee for the whole year.
Harness the power of peer collaboration
Inform
Benefit from a wealth of shared experience from the world's risk leaders
Benchmark
Compare your approach to peers in aligned sectors and regions
Solve problems
Find answers, solutions, ideas, data and inspiration quickly and easily
Look ahead
Anticipate challenges by learning what others are thinking about next
Avoid mistakes
Tackle challenges equipped with lessons learned by other risk leaders
Validate
Validate your approach using relevant and reliable data and insights
"As many risk managers have told me, risk management isn't something you can learn from a textbook. Good risk management is about how you practically apply concepts within an organisation and the best way to learn this is from the experiences of others."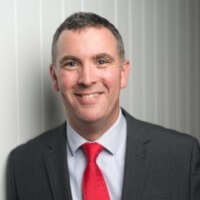 William Sanders
Co-founder, Risk Leadership Network
The network for forward-thinking risk leaders at the world's largest organisations