About Risk Leadership Network
Transforming how risk leaders share knowledge and experience
Launched in April 2020, Risk Leadership Network is a global corporate membership network for risk leaders and their teams. We enable practical knowledge sharing and collaboration between peers that empowers risk leaders to drive progressive risk management in their organisations.
"As many risk managers have told me, risk management isn't something you can learn from a textbook. Good risk management is about how you practically apply concepts within an organisation and the best way to learn this is from the experiences of others."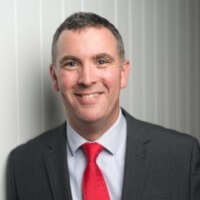 William Sanders
Co-founder
Our network
Transforming how risk leaders share knowledge and expertise
65+
Member organisations
Across EMEA and APAC
30+
Member
meetings
Hosted every month
15+
Bespoke collaborations
Facilitated every month
250+
Intelligence contributions
Published to date
Our network
Trusted by global organisations










and 40+ other major national and multinational corporations
Our network
Meet our members
Read profiles of risk leaders within the network and discover why they joined – and continue to value – Risk Leadership Network.
Join the network
Are you a corporate risk leader?