Risk reporting models for the ARC and board
ANALYSIS
How do other risk leaders structure their risk reports for the board and ARC? What are the four main reporting models used for each audience? This analysis draws trends from our Risk reporting to the ARC and board benchmark, detailing the key components of each model used.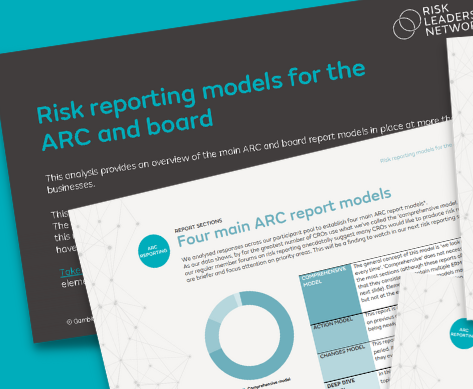 With this benchmark report, you'll be able to:
Compare your own structure. Which model do you align to most closely? Are you missing any key elements? Are any redundant?
Review your reporting and governance. How do your reporting frequency and reporting lines compare?
Corroborate best practice recommendations. If you're seeking to make a chance or align Risk in your organisation to a broader benchmark, this report provides a comprehensive data set that may support internal conversations at all levels of the business.
Download the full benchmark report