BESPOKE PULSECHECK
Preparing for the AAP

REQUEST TO PARTICIPATE
What stage is your organisation at in preparing for the AAP? How does that compare to other London Stock Exchange-listed organisations? Complete the benchmark by 20th September and receive the pulsecheck report.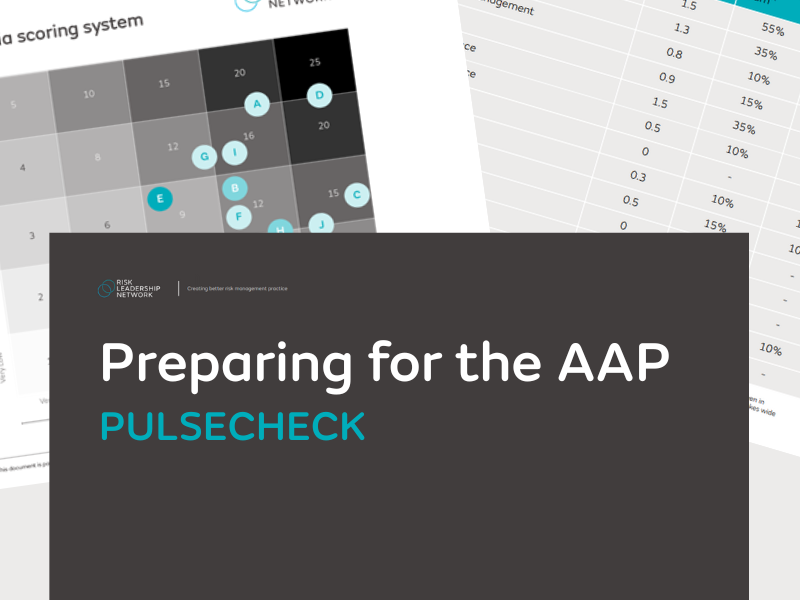 One of the proposed changes to the code is that public interest entities (PIEs) should publish a triennial AAP and annual implementation report on the AAP within the annual report. This will set out the company's approach to assuring the quality of information it reports to shareholders.
To understand the different stages organisations are at, in terms of preparing for the AAP, we are conducting a pulse check with members and risk leaders in our wider network from London Stock Exchange-listed organisations. Please fill in this form to participate. Subject to qualification, we'll collect your responses and then send you the pulsecheck report when it's complete (with all responses anonymised).